Hot Off the Press! Employer Benefit Survey Summaries Now Available!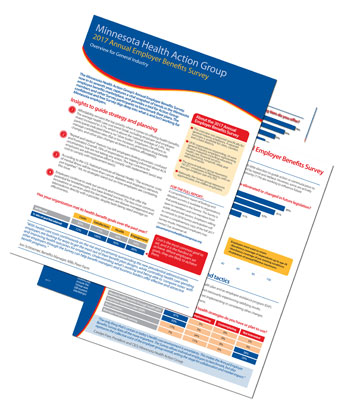 The Minnesota Health Action Group's Annual Employer Benefits Survey captures a vital snapshot of trends in the Minnesota employee benefits marketplace, and provides a tool for Action Group members and other Survey participants to benchmark their plans.
A comprehensive report of findings and detailed answers was provided to organizations that participated in the Survey. Survey highlights for general industry and cities, counties and school districts are now available.
Want to see the full results?
Employers willing to commit to 2018 Survey participation will receive a complimentary copy of the full 2017 Survey results. Interested employers may contact Sue Jesseman at sjesseman@mnhealthactiongroup.org.