Taking Action Express: Capitol Health News; FREE Repeal and Replace Webcast; NEW blog: U of MN Promotes Advance Care Planning
JANUARY 25, 2017


Premium Relief, Insurance Reform News
The conference committee for Senate File 1/House File 1 held its first meeting this morning, and hopes to have a final proposal regarding premium relief and insurance market reform to Governor Dayton's desk by the end of this week.
Additionally, Governor Dayton unveiled his budget proposal Tuesday. The proposal includes new proposals to create a limited public insurance option within the existing MinnesotaCare program, and to repeal the planned sunset of the state's medical provider tax. Stay tuned for updates of interest to the employer purchaser community. You can read more about Governor Dayton's budget proposal by clicking here.
---

Don't Miss Out! Add These to Your Calendar:
Member Only Meetings:
Public Meetings and Events: 
Please click here to view all 2017 events and member meetings.
---
Action Group Annual Employer Benefits Survey Coming Soon!
All Minnesota employers are are invited to participate in our Annual Employer Benefits Survey between February 6-24. The more participants we have, the more valuable the data.
This confidential and free Survey digs deep into what is and isn't working for Minnesota employers, capturing invaluable strategic and tactical plan design details, insights into health plan vendors, prescription drug trends, wellness programs, market innovations, and more. Click here for details.
---
Mental Health Learning Network Now Forming

There is still time to join The Action Group's 2017 Mental Health Learning Network. Together, we'll take a "deep dive" on this important topic. Participants will increase their own understanding of this critical workplace issue and receive valuable information and tools to translate ideas to action, including a market assessment, best practices in design, best practices in value-based purchasing, vendor management/contracting checklists, and more! To learn more about the Learning Network and how to participate, click here.
"The economic costs of mental illness will be more than cancer, diabetes and respiratory ailments put together."
Director, U.S. National Institute of Mental Health at the World Economic Forum, Jan. 2015
---
February Member Meeting! Care Coordination: Holy Grail or Within Reach?
Did you know that care coordination efforts could result in $240 billion in annual health care savings?

Please join us for The Action Group's February member meeting where we'll explore how employers can affect care coordination change to lower costs and improve health. You'll  walk away with actionable ideas and inspiration to improve care coordination for your employees.
Not yet a member but interested in this topic? RSVP to Sue Jesseman (see below).
When:
February 22, 2017
8 a.m.-9:30 a.m. (Networking begins at 7:30)
Where:
Hilton Airport/MOA Hotel
3800 American Boulevard E.
Bloomington, MN
FREE Feb. 8 Webcast: Recent Policy Developments for Employers, Employer Purchasing Coalitions

The federal health policy landscape is shifting rapidly as the new Administration and Congress begin their work to repeal and replace the Affordable Care Act. Matt Eyles, Executive Vice President for Policy and Regulatory Affairs at America's Health Insurance Plans (AHIP), helps make sense of recent policy developments and their implications for employers and employer purchasing coalitions.
Because The Action Group is a member of the National Alliance of Healthcare Coalitions, members may attend for free the February 8 webcast from 1 p.m.-2 p.m. (CST): Recent Policy Developments for Employer Purchasing Coalitions. Please click here to register.
---
NEW blog! U of MN Adds Advance Care Planning Pledge
"A recent development we are really excited about is that we are beginning to see Minnesota employers take the lead when it comes to promoting ACP. Some are even offering incentives to employees who complete Health Care Directives. As one example, we have the honor of working with the University of Minnesota to add ACP to the Employee Wellness Program, which awards 50 wellness points to those who take the Advance Care Directive Pledge."
From this new blog from guest contributor, Karen Peterson, Executive Director, Honoring Choices Minnesota
---
Action Group Employer Purchaser's Guides Now Available to All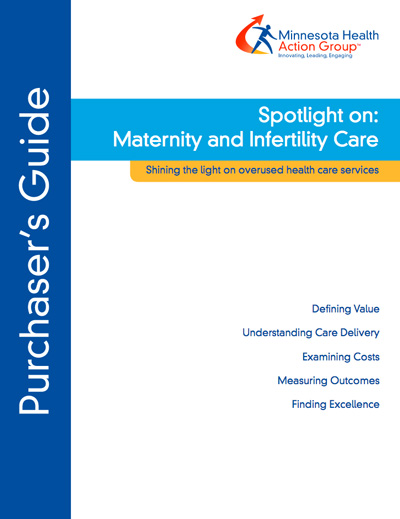 Through The Action Group's Learning and Action Networks, all employer members are invited to collaborate to increase the value of care that is subject to high costs, overuse or inappropriate use. The resulting Employer Purchaser's Guides help shape benefit strategies and influence marketplace change to help ensure the economic vitality of all Minnesota Communities. Three of our Employer Purchaser's Guides from past years are now available publicly. Simply click on those of interest to you:
Make a Healthy Difference at Work: Promote American Heart Month!
Help employees take control of their health with simple, actionable information for improving health care decision making. Consumer Reports and The Action Group have developed a high-value, turnkey, no-cost 2017 month-by-month employee communications campaign for all Minnesota employers. Simply click on the button below to receive monthly content. Click here to view our microsite for January (preventive care) and February (heart health) content, and to learn more about the campaign.

---
"…The Affordable Care Act has many good features to it, it's achieved great success in terms of insuring more people – 20 million people across the country – and providing access for people who have preexisting conditions and the like. But it's got some serious blemishes and serious deficiencies. And we're going to need both state and federal governments to step in and do what they need to do to remedy these problems."
Governor Mark Dayton
October 2016